If you're looking for an inexpensive yet powerful gaming rig this month, you won't be able to get a better deal than this machine. When compared to
last month's setup
, there aren't many significant differences. The price is only slightly higher at $430. Even though base prices have dropped, there really aren't many combo deals available right now. If Newegg starts throwing out combos again, we could easily get below $400. Anyway, here are the goods: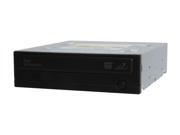 Processor:
AMD Phenom II X2 550 Black Edition
- $100
Motherboard:
Foxconn A7GM-S 2.0 Micro ATX
- $70
RAM:
Patriot Viper 4GB (2 x 2GB) DDR2 800
- $31 (after $25 rebate)
Video Card:
MSI R4850-512M OC Radeon HD 4850 512MB
- $83 (after $30 rebate)
Hard Drive:
Western Digital Caviar Green WD5000AADS 500GB
- $58
Case:
Rosewill TU-155 Black Steel ATX
- $50
Optical Drive:
SAMSUNG Black 22X SATA DVD Burner
- $26
Discount: $10 (CPU/MB combo deal)
Shipping: $22
Total: $430
The RAM and video cards are different brands but essentially the same. The hard drive is a Caviar Green instead of a Black. This is because the Black costs $70 - a $12 difference. I honestly doubt you'll notice a different in performance due to the hard drive change because the Green is still no slouch. It still has 32MB cache, so we're really not sacrificing any significant specs.
I also changed the motherboard. This is mostly due to the fact that it has free shipping, making it slightly more affordable. It does have a few differences from last month's board, but I don't feel any of them are worth worrying about. One nice feature is that it has on-board video with HDMI. If your goal is to simply build a powerful machine but don't care about gaming, you can ignore the video card for a new total of $346. I'm also glad that we have another option than ASUS because I haven't been too thrilled with their service. I just don't feel right recommending their hardware anymore. On the other hand, I'm using a Foxconn board right now and couldn't be happier.
One thing to consider here is that there are a few combos for different cases. If you don't like the one I picked, keep this in mind. Also, if you need an operating system there are small combos with Windows. Next month should be interesting. With the right combos in the right places, we might end up with a perfect back-to-school machine for the student who likes to play hard after studying hard.
As always, I'm willing to work with you to customize your own machine. Let me know your thoughts!
Recommended Related Reading:
New Gaming Rigs - Where to Start
June Bragain Gaming Rig
What a Little More will Get You