Newegg recently made something available that has caused me to reconsider the bargain gaming rig. I've been recommending the
Phenom II X2 550 BE
because of its incredible bang for the buck. However, it is still the most expensive component in the bargain gaming rig at $100. When it was released, AMD also gave us the
Athlon II X2 250
. This unique processor is also built using a 45nm process like the Phenom II line, and it works with the same motherboards because it uses the AM3 socket. It's
not as fast as the Phenom II in games
, but it's also $20 cheaper and has similar overclocking results. It's important to remember that this performance difference only matters in gaming when the CPU is your bottleneck. That won't happen for a few years. (You might also want to note that it significantly outperforms the $73
Pentium E5300
at stock speeds.)
Well, I've been recommending the Phenom II anyway because it is more future proof. The thing that caused me to reconsider this choice is the release of the
Athlon II X2 245
. It has all the same specs as the 250 except that it runs at 2.9 GHz instead of 3.0 GHz. If you think you'll ever notice the difference, I have a bridge to sell you. Now for the kicker: this CPU is only $65! That's 2/3 the cost of the Phenom II for a difference that you will not notice in your gaming experience. It also comes with a nice combo on a PCI-E 2.0 motherboard. I think the word, "bargain," fits this part like a glove. Let's put it in a full build: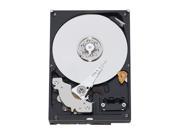 Processor:
Athlon II X2 245
- $65
Motherboard:
BIOSTAR TA790GXB A2+ 790GX ATX
- $80 (after $20 rebate)
RAM:
Patriot Viper 4GB (2 x 2GB) DDR2 800
- $30 (after $25 rebate)
Video Card:
HIS H485QT512P Radeon HD 4850 512MB
- $80 (after $20 rebate)
Hard Drive:
Western Digital Caviar Green WD7500AADS 750GB
- $60
Case:
Rosewill TU-155 Black Steel ATX
- $55
Optical Drive:
SAMSUNG Black 22X SATA DVD Burner
- $27
Discount: $25 (CPU/MB combo deal)
Shipping: $25
Total: $397
As with the other bargain rigs, mind the power supply if you want to add more devices. You might consider grabbing the
RAIDMAX AURORA 2 RX-600F 600W PSU
for $30 if you're not comfortable with the one that comes with the case. As always, if you want to play with overclocking, I suggest grabbing the
XIGMATEK HDT-S1283
for $27.
The
Caviar Green 750GB
recently dropped in price so it's only $2 more than the
500GB version
. Might as well go with that one. The video card says it's a special weekend deal, but that's what it said last week too. There's another available for the same price if this one goes up. You get a free
Stormrise
game too!
The end result is a gaming rig that is powerful enough to play all the latest games in stunning detail for less than $400! It's also quite upgradeable as it supports up to 16GB DDR2 RAM, Phenom II processors, and PCI-Express 2.0 video cards. As usual, the rebates expire at the end of the month. Don't fret if you miss out, though, because there will just be a new batch of deals in August.
Recommended Related Reading:
New Gaming Rigs - Where to Start
July Bargain Gaming Rig